Helical stairs are often located in exclusive apartments or commercial buildings; such as hotels or representative office entrance halls. We always look to apply our unique design and craftsmanship to helical staircases, ensuring the final product creates a lasting impression.
As the word 'helix' implies, helical staircases are designed with a curved shape. Helical staircases differ from spiral staircases as they do not have a central newel, and handrails are present on both sides. They are also not limited to a circular staircase and may be built in an elliptical or oval shape, carrying more prominence within their setting. Without a newel for support and the use of heavier and higher quality material, greater expertise – and more robust design and construction – is required for helical stairs when compared to spiral stairs. With its sturdier shape and application, it is possible to build two helical staircases while occupying the same vertical space, allowing two-person access to a staircase at the same time.
Intricate technical knowledge, alongside a vast sum of experience with the core materials; steel, wood, glass and stone, allow us to realise everything possible when it comes to bespoke staircase construction. Our custom designs are made to measure and can be adjusted to your ideas in almost every possible way.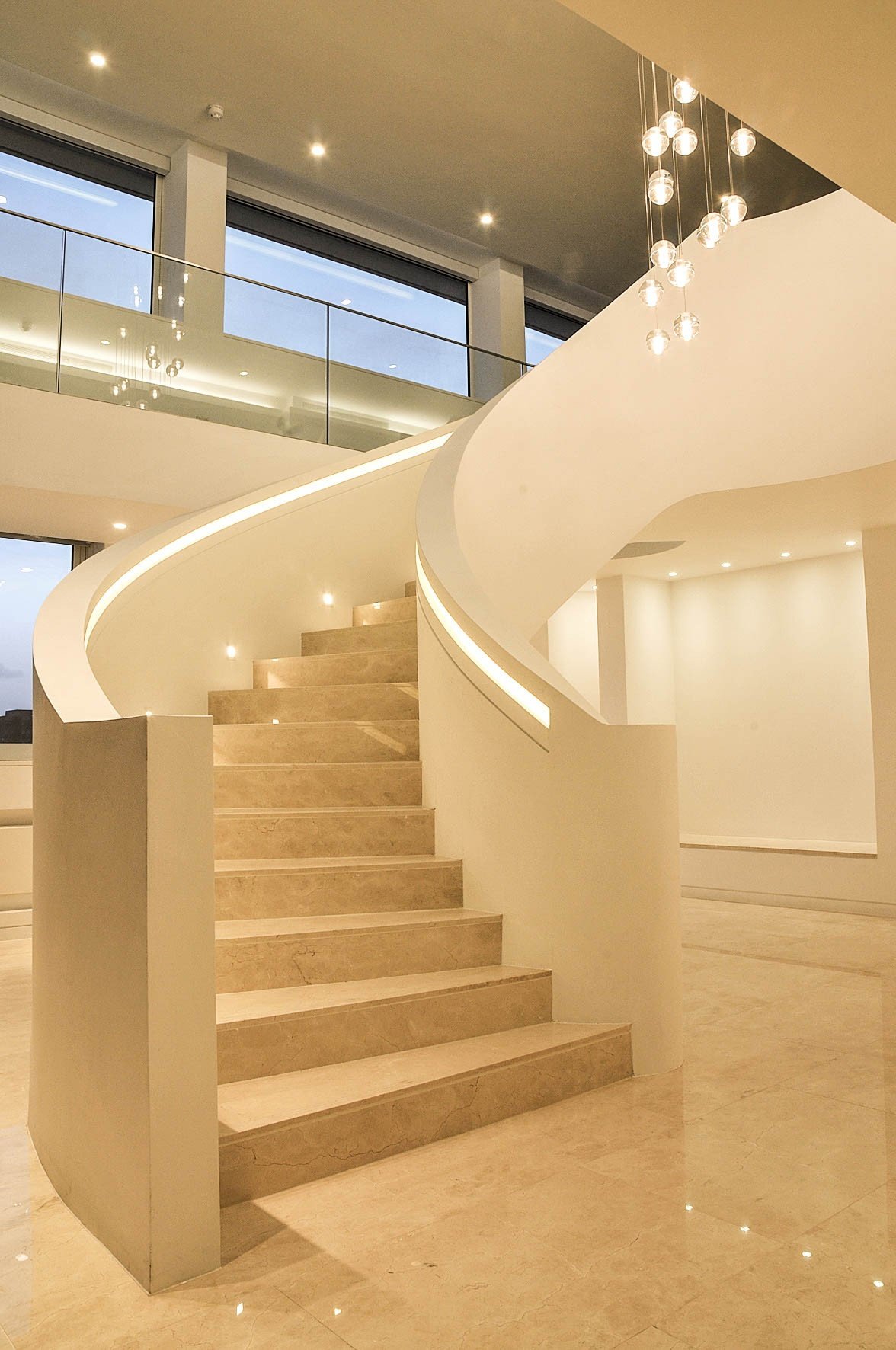 If you would like to discuss your preferences regarding helical staircase ideas, please contact us today