Our bespoke steel staircases are as aesthetically pleasing as they are structurally robust. We produce metal staircases from rugged polished steel as the primary material which is perfect for either a home or a business.
We create, manufacture and install all our staircases from inside London. Our team of experts will help you find your perfect design, resulting in a contemporary staircase tailored to your exact needs and preferences. We can create
steel stairs for commercial or domestic premises, including contemporary, cyclical designs or traditional, straight designs. For a truly modern staircase design in London, we can help.
Our steel stairs can be combined with other materials to create your perfect staircase. We utilise a range of luxury materials, including stone, marble, timber, leather and glass, to guarantee the most premium product possible. Our
polished steel is of the highest grade, leaving you with a staircase that will remain immaculate for years to come.
Steel is just one of the many materials we can implement in a bespoke staircase. We listen to our client's needs and put the time and effort into crafting a staircase that matches their exact wishes.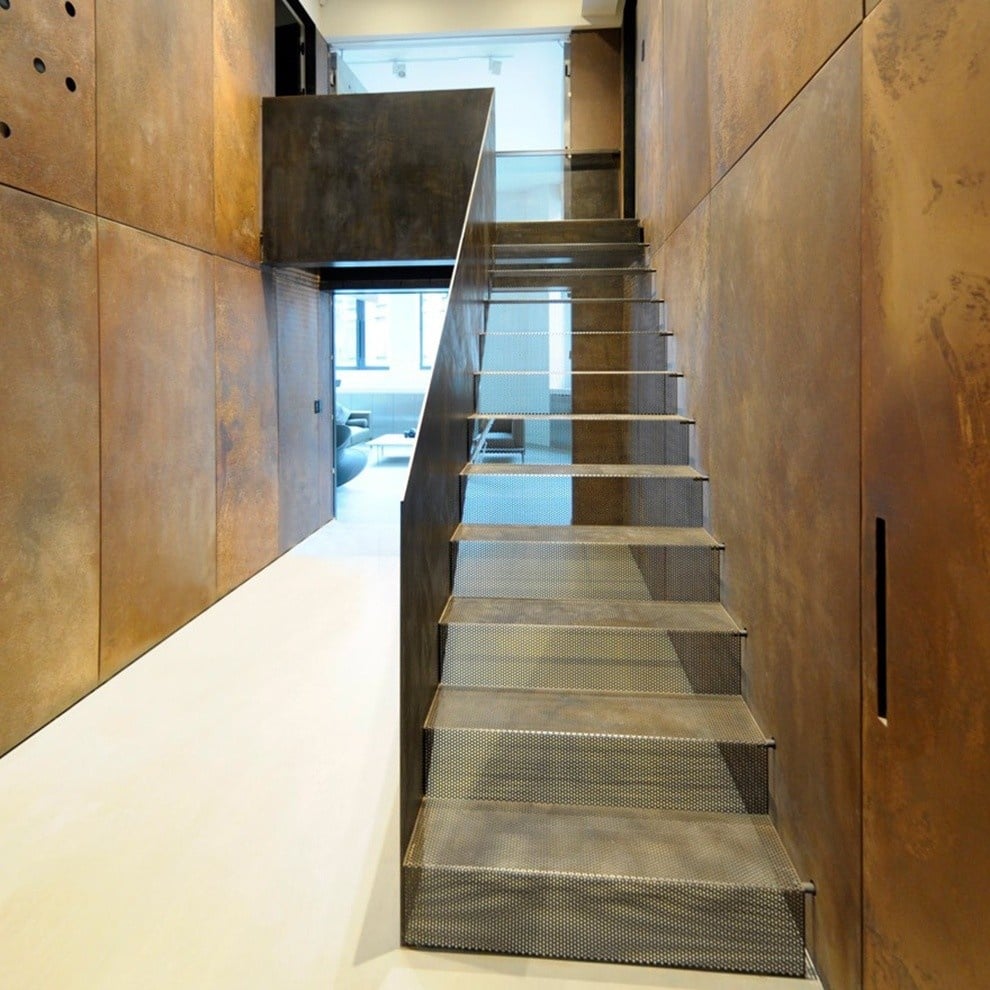 If you would like to implement your perfect steel staircase design,