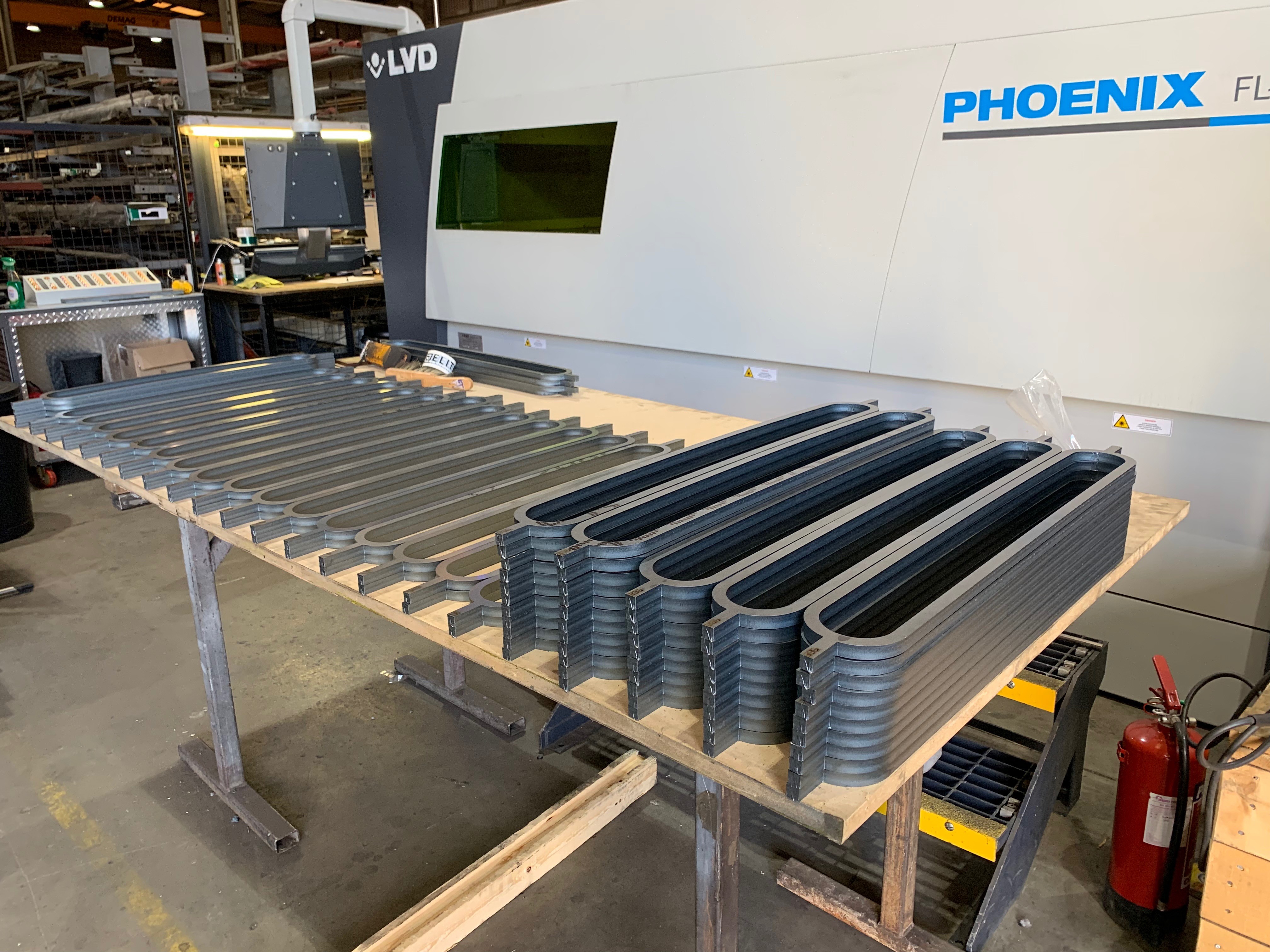 Elite uses flat bed laser cutting to cut materials with a high degree of consistency and precision. A computer is programmed with the exact co-ordinates of the shape to be cut. It then directs the output of a 7 KW industrial laser at the material to be cut, leaving an edge with a high quality surface finish.
An important advantage of laser cutting over mechanical cutting is the lack of physical contact, since there is no cutting edge which can become contaminated by the material or can contaminate the material.
Precision is also enhanced since there is no wear on the laser. There is also a reduced chance of warping the material being cut, as laser systems have a small heat-affected zone. This means that plastic coated materials can also be cut successfully.
The Elite laser service works night and day, five days a week, which means that your items can often be turned around immediately. If your enquiry is received by mid-afternoon, and we have the material in stock, or if you free issue the material, then your jobs can be laser cut overnight.
The laser can cut steel, aluminium or stainless steel from 0.5mm thick to a maximum of 20mm (Aluminium), 20mm (Stainless Steel) and 25mm (Steel). It handles sheet sizes up to 3000 x 1500mm and cuts with a repetitive accuracy of 0.02mm. With our 7kw Fibre Laser we can also cut copper and brass.
Our Metal processing does not stop there we also carry out folding rolling notching drilling turning. Please contact us to see the limits of our machinery